Chain Maille Bracelet, Trizantine Bracelet, in Silver, Pink, and Blue, Multicoloured Bracelet, Toggle Clasp, Hand Woven,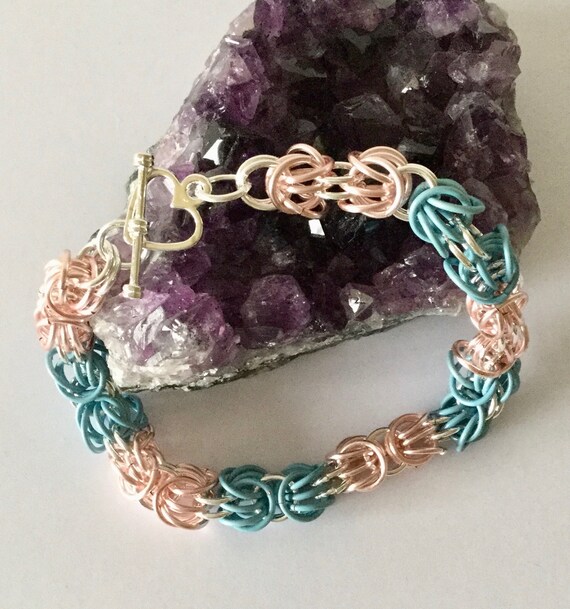 Shared by ZoeSanderson in the Jewellery
---
Product Description:
A lovely pastel colour bracelet suitable for a young or young at heart girl. The weave is Trizantine which is similar to the better known Byzantine but with extra rings. The jump rings are all copper core, 8mm for the pink and blue, 7mm for the silver plate. A pretty little heart toggle finished the bracelet. This is a bulky weave making the bracelet a shorter fit. The measured length is 8 inches but it best fits a 6 1/2 inch wrist. If you wanted it to be slightly longer an additional blue link section can be added, just contact me with your requirement.
Site:
Who
Share the love around the world - for the love of handmade: