Orange,coral,peach,beaded,sequin fringe flapper poncho.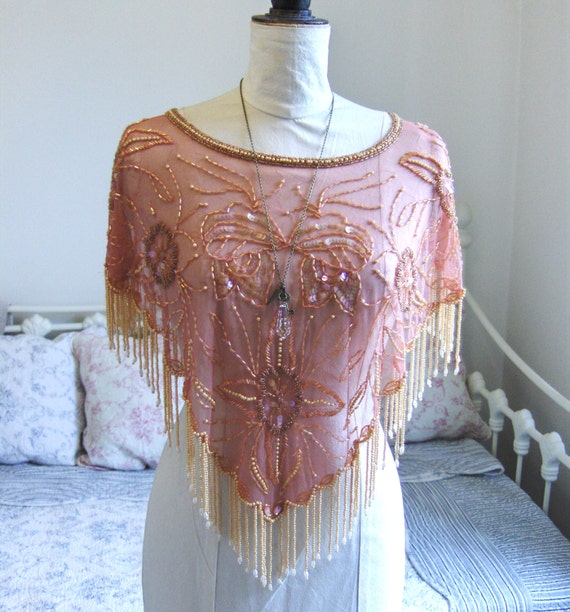 Shared by talulahblue in the Vintage
---
Product Description:
Beautiful sheer mesh poncho in a shade of coral with orange beaded neckline and scalloped edge hem fringing detail. Front and back are the same with intricate bugle and seed beads floral design with sequins. One size garment with no labels. This is a pre loved item in good condition, very pretty.
Site:
Who
Share the love around the world - for the love of handmade: